Write the first paragraph of your page here.
Tracks in Games
Edit
Star Wars Episode 1: Racer (1999)
Edit
Amateur Podracing Circuit[7]
Boonta Training Course | Tatooine[7]
Mon Gazza Speedway | Mon Gazza[7]
Beedo's Wild Ride | Ando Prime[7]
Aquilaris Classic | Aquilaris
​Star Wars Racer Arcade (2000)
Edit
Bantha Tracks | Tatooine
Smugglers Cove | Etti IV
Pixelito Challenge | Malastare
Boonta Classic | Tatooine
​Star Wars Racer: Revenge (2002)
Edit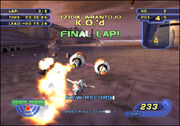 Star Wars Racer Rush
Edit
Ceyan Range Raceway | Hoth
Lianorm Raceway | Naboo
Mos Espa Raceway | Tatooine
Kinect Star Wars
Edit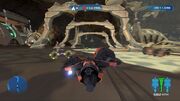 Outer Rim Regionals (Kinect Star Wars Podracing)

| Tatooine
| Felucia
| Utapau

Galactic Podracing Circuit

| Bespin
| Coruscant
Boonta Eve Classic | Tatooine
Tracks in TV, Books ect.
Edit
Write the second section of your page here.